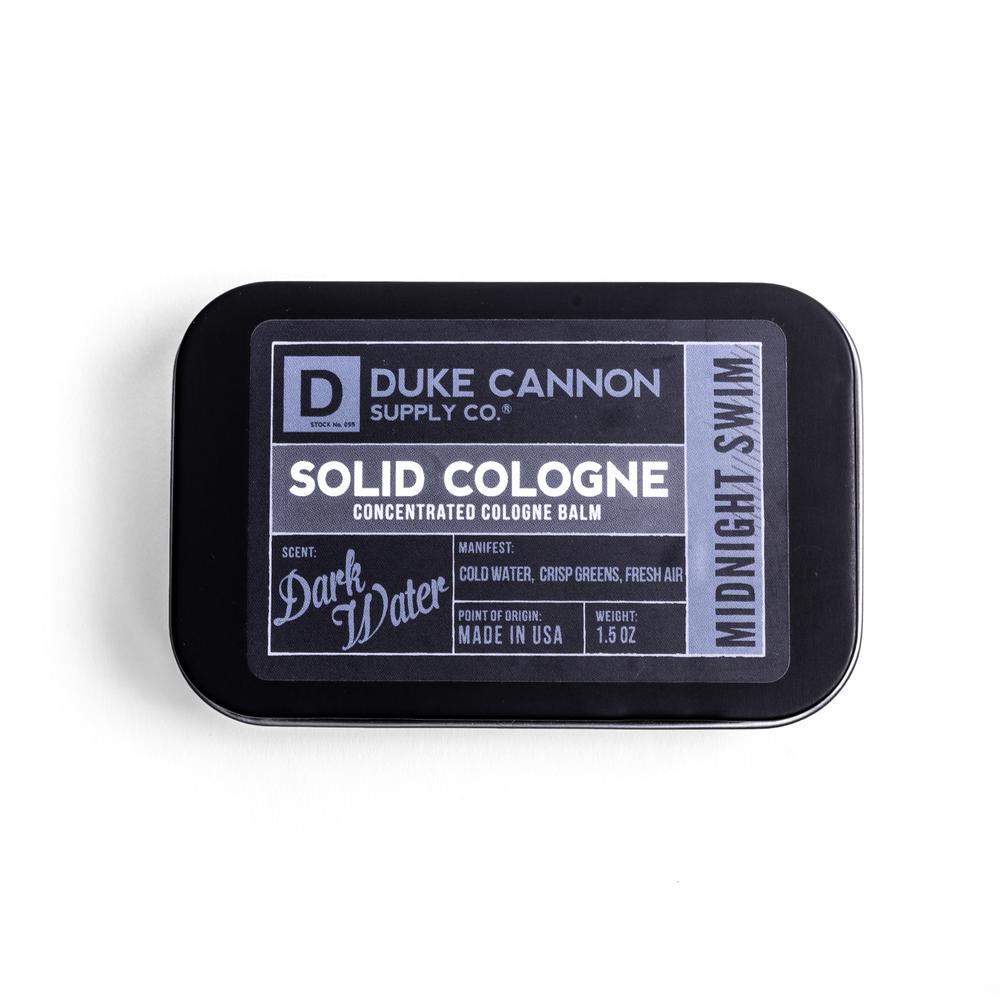 Midnight Swim Solid Cologne
Duke Cannon
Regular price $25.00 Sale
Hard working men don't have time to screw around with messy sprays that leave them smelling like they were attacked by the perfume lady at the mall. They need a fool-proof way to smell good on the go. These concentrated cologne balms melt at your fingertips for precision scent application. Traveling tin is perfect for leather briefcases, gym bags, or desk drawers or carry ons.  Did we mention TSA approved, too?
Made with natural and organic ingredients. A 1.5 oz tin lasts a good long time even with multiple applications per day.
The Midnight Swim scent offers a sophisticated blend of cold water, fresh air, and crisp green notes for a modern, slightly alluring, scent, perfect for a night not soon forgotten.