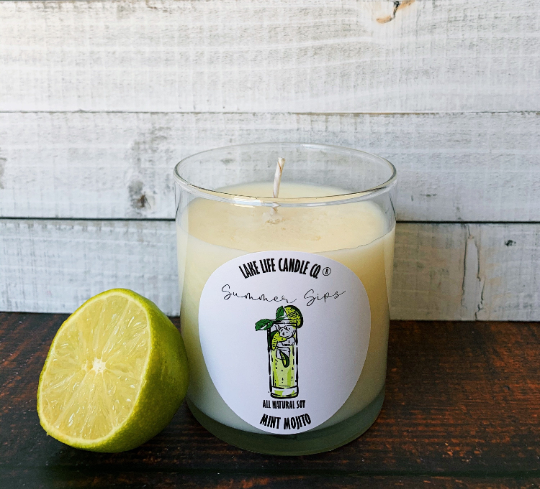 Mint Mojito Summer Sips Candle
Lake Life Co.
Regular price $20.00 Sale
Mint Mojito: Cool, fresh, and invigorating, our Mint Mojito candle is a true version of the classic mojito cocktail. This scent fuses notes of freshly muddled mint with tropical undertones of pineapple, lime, and rum. This fragrance is infused with natural essential oils, including eucalyptus and peppermint. Note Profile: Top: Mint, Lime Middle: Pineapple, Jasmine Base: Rum
Each scent is hand picked and named to bring you back to your favorite vacation or lake life memory. Lake Life candles are hand-poured in small batches into 12 ounce jars. 100% dye free. 100% soy, from US grown soy beans. Approximately 70+ hour burning time. Lead and zinc-free, cotton core wicks. Reusable glass jar.
Made in Wisconsin