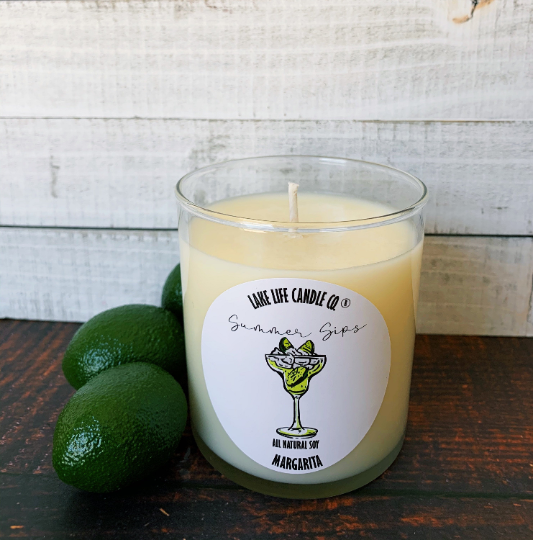 Margarita Summer Sips Candle
Lake Life Co.
Regular price $20.00 Sale
This Margarita candle is an energizing burst of sweet, salty, and tart citrus with a shot of tequila. Immerse yourself in the feeling of a sizzling hot day with fresh squeezed lime, coarse sea salt, and ozonic airy top notes. Middle notes of tropical guava and juicy orange serve as the orange liqueur part of the margarita, while the base notes of sugar and agave nectar smooth out the tequila. Note Profile: Top: Lime, Sea Salt, Ozone Middle: Guava, Orange Base: Tequila, Agave, Sugar
Each scent is hand picked and named to bring you back to your favorite vacation or lake life memory. Lake Life candles are hand-poured in small batches into 12 ounce jars. 100% dye free. 100% soy, from US grown soy beans. Approximately 70+ hour burning time. Lead and zinc-free, cotton core wicks. Reusable glass jar.
Made in Wisconsin